At the time of writing this, there is no clear way to see your own profile page. This page contains all of the stats that other players get to see. Seeing anybody else's profile page is simple, but what if you wanted to see your own stats?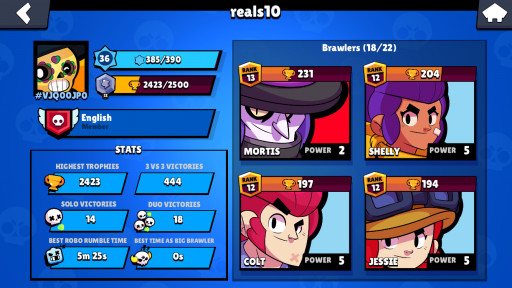 Important note: Brawl Stars is constantly in development. The UI may change many times within a matter of months. This process shows you how to get to your profile page. The steps may not be exactly the same at the time of reading this, but the idea is the same!
You're probably here because you've tried everything and still can't find how to see your stats. You might be seeing that dreaded "This is you" message over and over.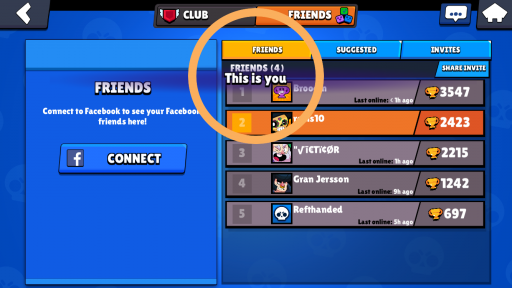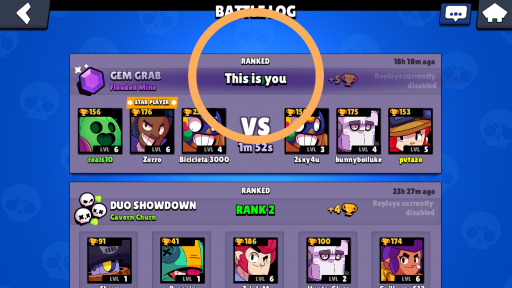 This can quickly turn into frustration. All you want to do is view your profile stats and the game doesn't let you see it? Surely there must be a way. You can in fact view your stats but it needs to be found from the leaderboard page. This is the only page that allows you to view your profile card.
How to See Your Own Profile Page
Currently, the only way to see your own profile card is by visiting the Leaderboards page. This can be accessed from the game lobby.
When you tap the Leaderboards icon, you will see a long list of players, and your name will appear at the bottom the list. Tapping on your name will take you right to your profile card page.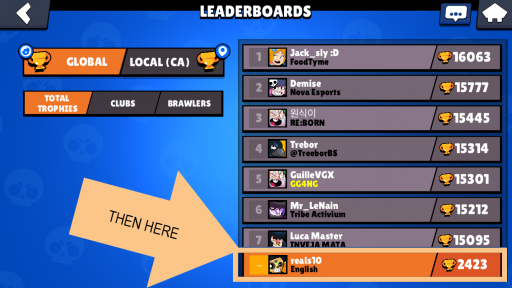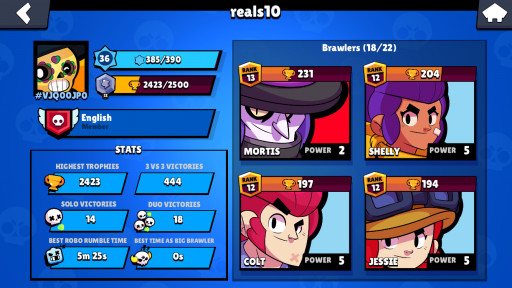 Until Supercell adds an easier way to find your own information, this is the method you will have to use.
Are you wondering what your Brawl Stars account is worth? Aren't we all. You'd be surprised to see just how much you can get for your account. See our guide for buying and selling Brawl Stars accounts, and how easy it is to set up a second account for selling. Also consider checking out the chart that tells you which brawlers are best for each map. It gives you a better chance at winning by playing to your strengths.