Archero is a mobile hit game by Habby Games that catapulted itself to the top of the charts on both Android and iOS. However, sometimes you get bored of it or run out of energy and wonder if there are any other games like Archero. We did some research and tried out several different games to come up with these 5 games that have similar gameplay features to Archero.
1. The Binding of Isaac
The Binding of Isaac is a roguelike indie PC game by Edmund McMillen and Florian Himsl. The game was released in 2011, and is still very popular. Since then the game has also gotten a sequel named The Binding of Isaac: Rebirth.
The binding of Isaac is similar to Archero in the way that the game feels. The progression and gameplay are quite similar in both games and Archero clearly drew a lot of inspiration from the Binding of Isaac.
You can get the Binding of Isaac on Steam. It used to be available for iOS as well, however Apple decided to remove it from the App Store.
2. Soul Knight
Soul Knight is a popular mobile game available for both Android and iOS devices. It's an action packed dungeon crawling game created by ChillyRoom. The game has more weapons, more skills and more items than Archero. In addition, the game also support multiplayer with up to 4 people.
You can download Soul Knight for Android here and the iOS version can be found here.
3. Tales Rush!
Tales Rush! is a mobile game by gaming studio Potting Mob.
If you take one look at the screenshot we've included above of some Tales Rush! gameplay you can easily see the similarities between Archero and this game. The game is very similar in many ways.
You can download Tales Rush! For Android here and iOS here.
4. Dungeon Break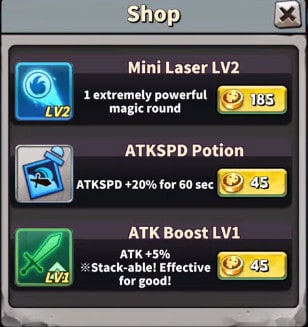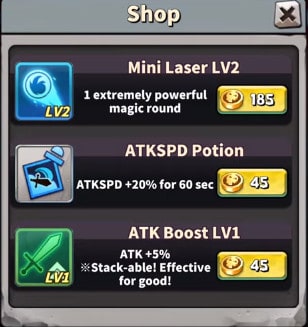 Dungeon Break is a dungeon crawling rogue-like game. The game is slightly less polished than Archero but still a lot of fun. The game features a good progression system with many available upgrades. Some people complain about the controls in this game, but it's honestly not too bad. It's definitely worth giving the game a shot if you're looking for a game like Archero.
You can download Dungeon Break for Android here, and the iOS version can be downloaded here.
5. Butchero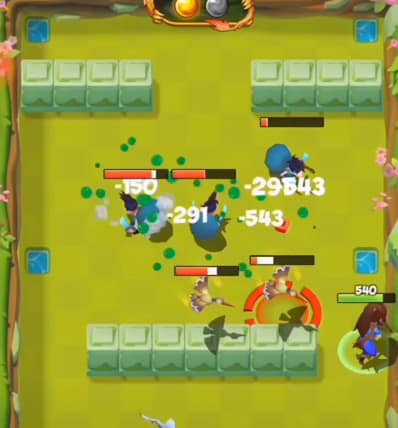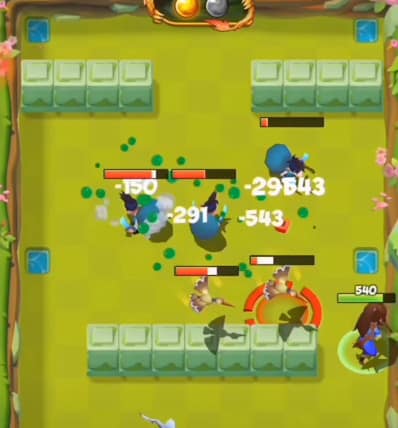 Butchero is very similar to Archero and not only in name. The game clearly draws a lot of inspiration from Archero (some might even call it an archero copy). We had to include it on the list because even though the game kind of copies Archero it's not exactly the same and still is enjoyable.
You can download Butchero for Android here and for iOS here.
Conclusion
That's the top 5 Archero style games we've found. Let us know if you enjoyed them, and if you have any other games that are a good alternative for Archero then let us know as well so we can add it to the list!